The Master Artisans of Venice
The short film "I Veneziani" unveils the artistry behind a historically authentic carnival costume — a masterpiece, inspired by the vibrant canvases of the 18th-century Venetian maestro, Pietro Longhi, and skilfully brought to life by the gifted hands of Venice's foremost artisans.
This project finds its origin in the creative minds of art and fashion historian Raffaele Dessì and filmmaker Tiemo Weidemann. Together, their goal was to tell a story of artistic collaboration at its finest while providing a glimpse into the captivating world of Venice's master artisans.
For over a quarter-century, Atelier Pietro Longhi, founded by Francesco Briggi, has shone as a symbol of quality, artistry, and costume culture, earning global recognition. Since 2017, they proudly serve as the official supplier for the Venice Carnival, bringing excellence to prestigious events worldwide. Focusing on historical fashion, Anna Zappella's creativity in millinery and their collective expertise in historical research and direction make them stand out as exceptional artists. Atelier Pietro Longhi skillfully weaves together history and modernity, creating costumes that pay homage to the past while captivating contemporary audiences. They are recognized as Master Artisans in the esteemed Homo Faber Guide and have even been featured in a dedicated chapter of Dan Brown's bestselling novel "Inferno." Their work has become a symbol of exquisite craftsmanship, breathing life into history and luxury fashion.
Rubelli is a globally renowned Italian silk manufacturer with a rich and storied heritage. Their fabrics exude opulence and grace, adorning prestigious spaces worldwide, including historical residences and iconic hotels like the Hotel Aman in Venice, the Lotte New York Palace in Manhattan, and the Fairmont Hotel Vier Jahreszeiten in Hamburg. Rubelli's unwavering commitment to artisanal mastery, exquisite design, and a heritage of timeless beauty solidify their position as a true emblem of luxury in the realm of textiles.
Nardi, the jeweler prominently located in St. Mark's Square in the heart of Venice, is celebrated for its exquisite, handcrafted jewelry that captures the city's allure and charm. Established by Giulio Nardi in 1926 and now in the hands of Alberto Nardi, the brand's iconic pieces seamlessly blend Venetian craftsmanship with global influences. Their creations have graced notable figures such as Elizabeth Taylor, Princess Grace of Monaco, Ernest Hemingway, members of the Spanish and Greek royal families, Marilyn Monroe, and Elton John, among others. With enduring designs and personalized service, Gioielleria Nardi remains a cherished destination for jewelry enthusiasts.
With a heritage deeply rooted in four generations of Burano lace craftsmanship, Martina Vidal Venezia has evolved to specialize in luxury home linens as well as intricate dresses and nightwear. Founded by Martina and her brother Sergio Vidal, their Atelier embodies a profound passion for tradition and quality. From its beginnings as a modest workshop, this haven for meticulously crafted pieces has now expanded into a three-story destination. Visitors, including celebrities and royalty, are enchanted by the allure of Burano lace and the artistry of Italian craftsmanship.
Nestled within Venice's illustrious mask-making tradition, Kartaruga stands as a beacon of exquisite artistry in handmade masks. Their expertise has graced the most prestigious stages, including the creation of the iconic mask worn by Tom Cruise in Stanley Kubrick's 'Eyes Wide Shut,' leaving a lasting impact on productions such as 'Casanova,' 'Parnassus,' and 'Gambit.' This enduring tradition delves deep into Venice's Carnival history, and today, its legacy perseveres in the skilled hands of Francesca and Franco Cecamore. With meticulous care, they continue to craft masks using time-honored techniques, ensuring this art lives on for generations to come.
The project "I Veneziani" aims to capture the essence of these remarkable artisans and serves as a testament to the enduring legacy of Venetian artistry. It is a celebration of history, collaboration, and the timeless beauty that defines Venice.
CREW
Lighting Director
FABIO MARCIANO
Assistant Director
RICCARDO SOTTORIVA
Makeup and Hair
ANNA LAZZARINI
Assistant Editor
GAETANO TIZZANO
ADR Recording, Sound Design & Mix
FABIO FORTUNATI – MARINELLI STUDIO ROMA
www.marinellistudioroma.com
Still Photography
FABIO MARCIANO STUDIO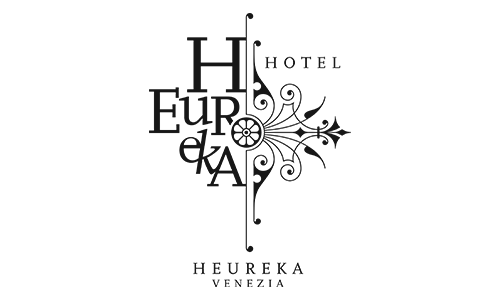 Designed by MasterplanA Einrichtung
www.masterplan-a.com
Production coordination by Andrea Penzo and Paolo Cazzin